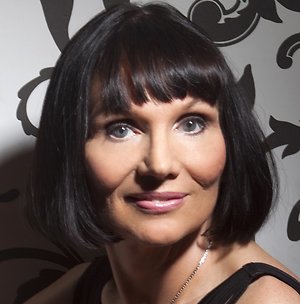 Counselling (individuals and couples), Hypnotherapy, Coaching and Supervision offered in Rickmansworth, Hertfordshire
WELCOME TO COUNSELLING AND HYPNOTHERAPY IN RICKMANSWORTH

Hello and welcome, I'm Marie, thank you for visiting my website and well done on taking your first step on your therapy journey. I am an Person centred Counsellor, Psychotherapist and Hypnotherapist, I work in an Integrative way. My website contains all of the information that you will need to learn more about my background, the type of therapist that I am, how I work and how I can help you.

I support clients to achieve and live their best life, whatever situation they find themselves in. Choosing the right therapist is important. To help with this, I offer a complimentary 15-30 minute telephone or Zoom consultation where you can tell me about your situation and ask any questions you may have about the therapy process or my professional experience. I know taking that first step and finding a therapist who is 'right' for you can also feel stressful and overwhelming, so this way, we can get to know each other a little and see if we might be a good fit.

I offer weekly sessions for both short term and open ended periods, this is offered in a warm, comfortable and confidential environment. I offer therapy in person in Rickmansworth and online via Zoom and WhatsApp video calls.

I believe that by talking in a safe, empathetic, quiet and non-judgemental space, we can make effective changes in our lives and enhance our well-being, so that life feels less difficult and better understood.

There are times in all of our lives, when we all experience emotional and psychological difficulty. We can feel overwhelmed and sometimes life can feel unmanageable, we all feel the need to unburden ourselves occasionally.

I believe that we all have the capacity to change and the opportunity to manage and explore unresolved issues and conflicts with counselling can reduce anxiety and difficulties, leading to experiencing a more fulfilled life.

Stress, anxiety, depression, ADHD, phobias, bereavement, abuse, self-harm, weight, IBS, other health issues, relationship problems or just generally feeling overwhelmed? Maybe couple counselling? Need to talk?

Most people like to talk at some point in their life but sometimes it is difficult to talk to those close to you about the things that worry you most. That's where it can be helpful to talk to a counsellor, someone experienced and independent, who is trained to hear you without judging you or giving advice. As a Person Centred Counsellor/Psychotherapist/Life Coach/Hypnotherapist and supervisor, I believe everyone has the resources within themselves to find their own solutions provided that they can be truly heard. I offer clients a safe space in order to find the way forward for themselves.

I am experienced integrated counsellor working in a variety of fields. I am an accredited member of the British Association for Counselling and Psychotherapy (BACP) and the Accredited Counsellor's, Coaches, Psychotherapists and Hypnotherapists - Senior member (ACCPH), General Hypnotherapy Register - Senior member (GHR) whose ethical framework I abide by. Which means that I have met the BACP's and the ACCPH'S higher and rigorous standards of training, competence and experience and have demonstrated and evidenced my knowledge and development as an experienced and ethical practitioner. I also offer Person Centred Supervision to groups and individuals.

I am insured and I have an enhanced DBS for working with adults, children and Young people.

I work with a varied and diverse client group, these are just some of the issues that I can help to support you with:

My counselling and Hypnotherapy practice is based in Rickmansworth within easy reach of Rickmansworth station, and the M25. It is on the Hertfordshire and Buckinghamshire border ( Northwood, Watford, Little Chalfont, Amersham, Chorleywood, Denham, Uxbridge are all close by ) and it is a fifteen minute walk from the metropolitan line station.

Friends may offer advice, families worry about you and colleagues may judge your fitness to work. Perhaps what you need to discuss may be too heavy or too personal.

That is where it might be advantageous to speak to a counsellor/therapist/coach, someone who is trained to listen without judging or giving advice. Very often once someone is really heard, they find the answer within themselves and can move forward with greater clarity.

I work with both individuals and couples on an open-ended basis or for an agreed time period, with the aim of enabling you to enhance your life and to live it more fully.

Hypnotherapy for individuals. Counselling for individuals and couples and Supervision in Rickmansworth, covering the Northwood and Watford areas as well as Little Chalfont, Amersham, Chorleywood, Denham, Uxbridge and the surrounding areas.